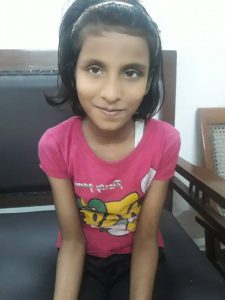 Pari, a 9 year old girl is suffering from low vision problem in both her eyes by birth and cannot open her eyes in sunlight.
Pari was brought to SCEH, where post complete check up, doctors came to a conclusion that Pari has very low vision and it cannot be cured by any surgery or medical treatment given to her. Pari goes to a blind school in Noida to study. Dr. Shroff's Charity Eye Hospital gave her a ray of her bright future. The doctors at SCEH have advised Pari to use Portable Video Magnifier for her studies, which will help her see the words during studies, unlike now where she studies with the help of Braille.
Pari's father is a driver and earns a meager amount of Rs. 10000 per month. The cost of the Portable video Magnifier is Rs 22500.00, which her father can't afford.
I am working on the community support to raise funds for Pari and get her this gadget, which will help her in her studies and help her build a brighter future.
The gadget will cost Rs.22000/- as per Dr Shroff's SOS alert. I expect to leverage Applied Giving Credits for 13000/-. With a little bit of luck- and support – this will be seen thru!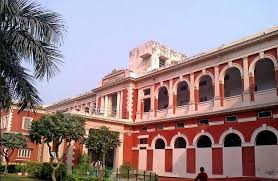 I round up this post with an image of  the 100+ year old Dr Shroff's Charitable Eye Hospital- my spiritual Karmabhoomi!