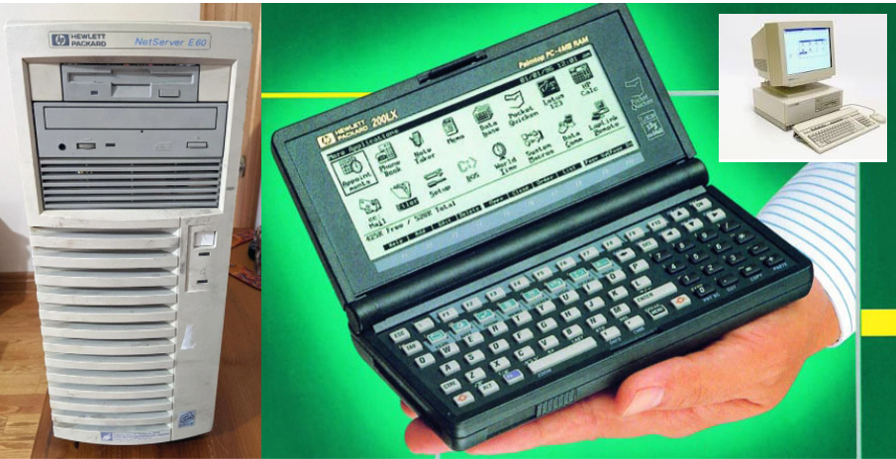 In end 1995, Ravi informed me that he was moving me to PPGA – the PC Product group in HP, and I would be handling the HP Vectra and Server market development in India.
I guess I was selected for this role because of the success in channel and market development in the printer categories – and because I had a prior experience of the same from DCM and Blue Star era.
So it was that I went to PPGA offsite at Bintan Indonesia to understand about their product groups and their market development practices. The attached video was an interesting articulation of their vision.
As shared in the video, the technologies that they share are commonplace today but were really quite ahead of their time in  1995.
In any case, I remember gleaning the notes in the meeting and enjoying the team-building fun activities including white-water rafting on the Ayung river; team dinners in rustic street food settings and picking up some local handicrafts that still adorn my living room 25+ years after the event.
I will be sharing more videos of the iconic HP Launches – both leveraging the global content and the Indian adaptions that gave us a distinct leap ahead in exciting the channels and creating an army of feet-on-street soldiers that brought us in dog-fights with established players and ramped our market shares.
Of course, it was not just a video that made a difference. I remember we reviewed our operations and shifted logistics to an India warehouse at Taloja – and then scaled out to deliver the products locally in different states making our product tax competitive and easy to source for our channels; the focus on pull was intense and the brand itself had a strong reliability image with the target audience.
In the end, it was a combination of things but I think the coherent thinking, synchronized actions from the planning to the channel execution and consistent commitment to the channels that was responsible for our success.
To understand the backstage work, do visit other notes on this site -subscribe for future alerts- and look forward to connecting with you with the future posts!