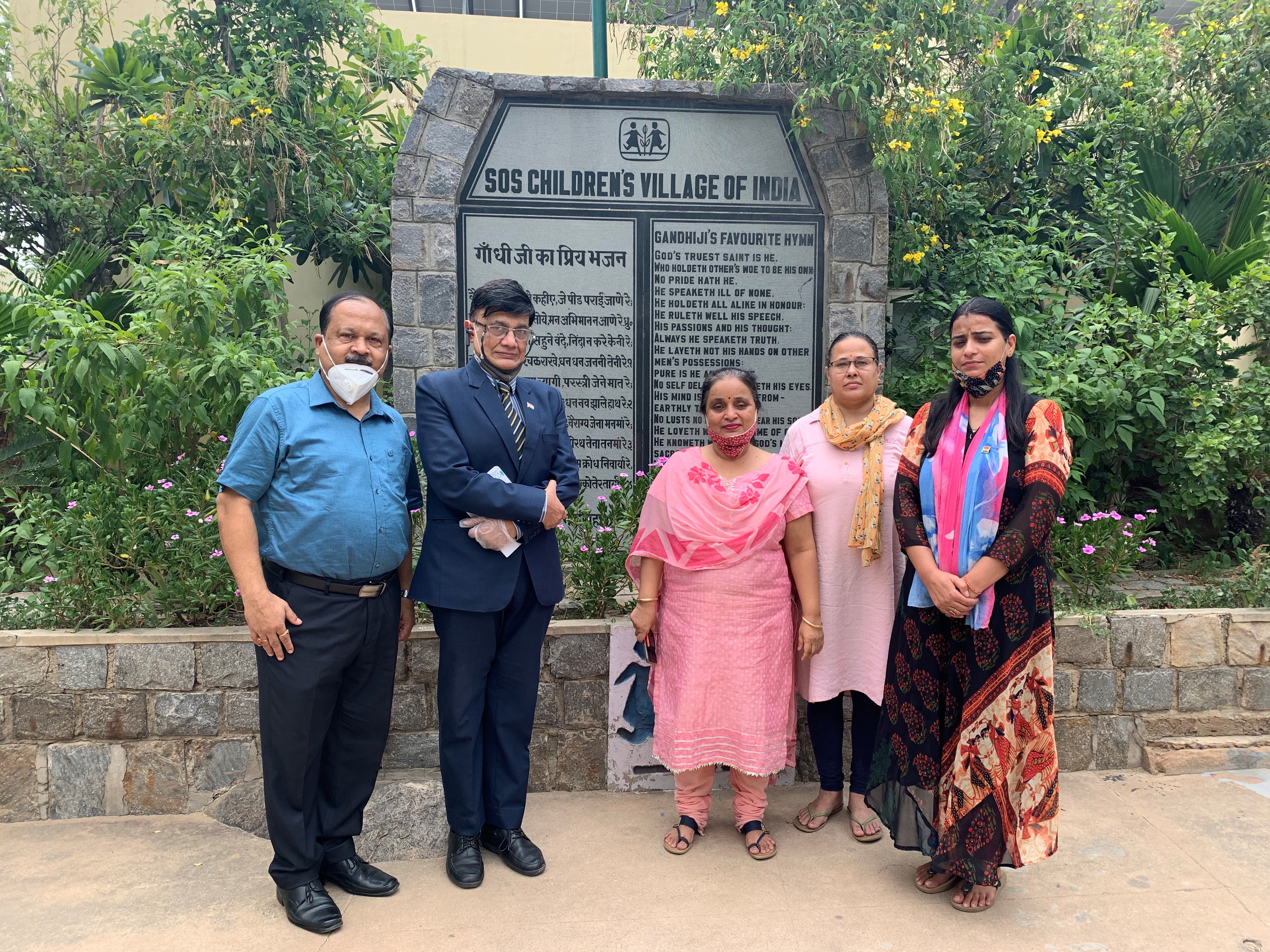 With Dr.Amaranth Sarmah, Village Director, Dr.Niharika and SOS Village Team
I had the privilege to visit SOS Children's Village, GreenField, Faridabad last week.  As a Faridabad resident, I had taken upon myself to increase my engagement with the NGO which was an AMAT approved CSR beneficiary.  The visit was an amazing experience for me as I personally experienced the powerful vision of Dr Hermann Gmeinner in creating this amazing institution.
By focusing on the children left vulnerable by circumstances and providing them the parental cover of a SOS mother, the NGO serves humanity in an unparalleled manner.  Faridabad village was the first in India and houses over 265 residents.  Each SOS mother has a residential establishment that has a family of 8-12 children.  I visited Poornima ji, SOS Mother for 30 years – and met her family consisting of Raminder, Sulochana, Yogita, Rudra, Rishabh, Vikas and Kanishka.
In all my causes, I have realized the importance of the field touch. When you meet people, their issues come alive in no uncertain terms. SOS Village visit has the same effect. The SOS children are no longer remote, they are real persons as alive as me and I am touched by their energy and their aspirations.
SOS Village has a wonderful culture of caring and the results are amazing. I saw case-study successes of its children rising in life to be doctors and other professional roles.
I look forward to spending volunteer time at the village – and to future visits and meetings with the children.
Incidentally, I understand from my visit to the village that the children have a requirement for client interfaces as all classes are now online.  Poornima ji's family is sharing a desktop, tablet and the mother's smartphone – but the community is hard pressed even after a shared approach.
I am mentally committed to make a difference here. If there is a spare, earlier model smartphone that can be an effective client for on-line classes, or a spare laptop, we can use it to build a child's future.  Feel free to connect with me, if you have any suggestion or a spare device that we can use- I am available on
+91 9910555970
For those of you who wish to visit it virtually or in person – here is the link to SOS childrens Village site – and some quotes to start you on this journey!