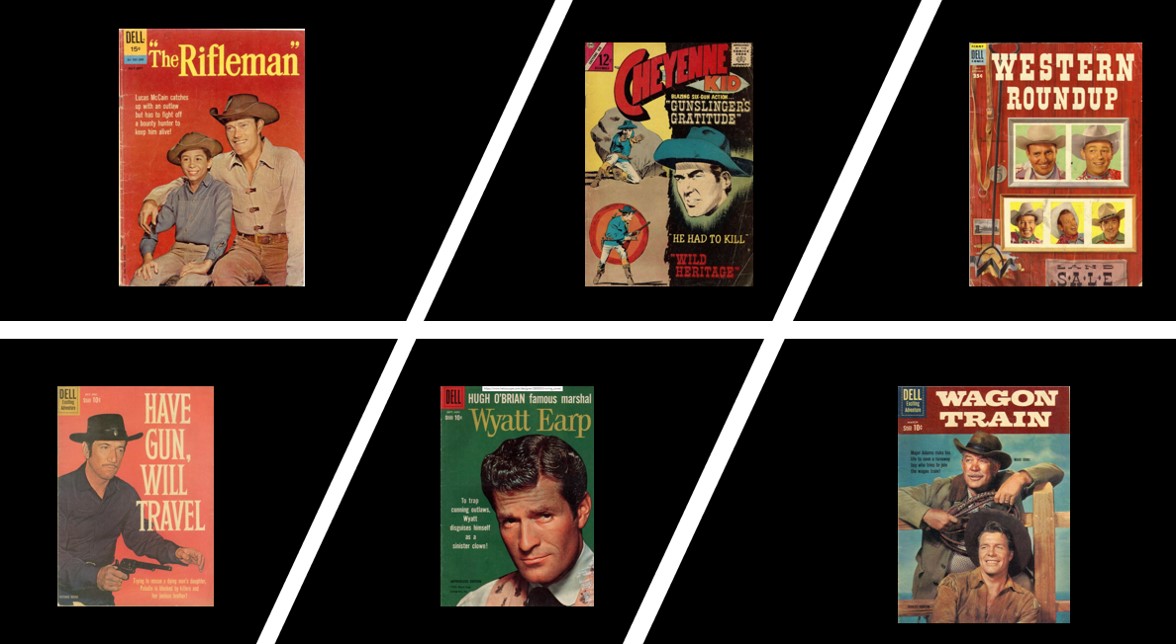 My introduction to the Western Genre was thru Rifleman comics at the age of 5 years! I still have those comics from Uran era (ref post1 ).  Chuck Connors starred as Lucas Mccain – the single father rearing his teen-aged son played by  Johnny Crawford in the golden age TV series. Of course, I saw the TV series itself only years later on the YouTube ( all 200+ episodes!) – but the Dell Comics featuring him were my induction into the world of Western Stories.
It was followed swiftly by the Lone Ranger, Bonanza, Cheyenne kid, Gun Smoke, Wyatt Earp, Wagon Trail …and so many more!
When my father was posted to Jaipur in 1968, I came across Max Brand and Zane Grey pulp novels at a relations house that we visited in Jaipur. While the adults spent time talking, I dipped into the novel and read it cover-to-cover! And, this started me off on the Western pulp novels/ fiction.
In the 60's, St.Xavier's School, Jaipur (post 3) had a weekly movie evening for its boarding school. As a day scholar, my brother and I would bike over to sit in the lawns or on occasions in the hall and watch the movies.  The Western lore was brought alive for me in movies like 'the return of the gun-fighter' ; 'the covered wagon'; ..and many more!
As shared elsewhere, I picked up the complete collection of 'Sudden' (authored originally by Oliver Strange – and then by F ) over my travels to various annual Science summer camps of National Science Talent Scholars (74-78)..and then my brother introduced me to JT Edson. The decisiveness of Captain Dusty Fogg and his practicality of judgment under fire in 'You are in command now, Cap'n Fog' shaped my thought processes on taking lead in real life roles.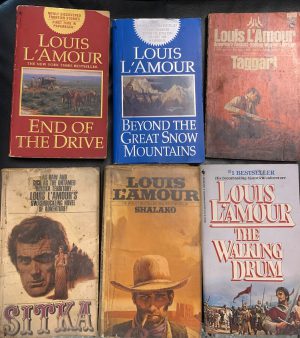 It was a natural progression to Louis L'Amour – another famous author and evangelist of the Western lore. While his stories were typical classic ranch romance stories with a happy ending, his prose was very detailed and painted a graphic view of the American West. I understand that his stories – published by Bantam -sold more than 200 million copies in print! Do take a look at this extract from "Where the long grass blows" – it literally paints the scene in front of your mind's eye…
My brother had collected the full JT Edson series. I had collected the Louis L'Amour – some during my travels – in original or from 2nd hand book shops; many from the Daryaganj book market (post 4 &  5).  I am sharing some of these gems here!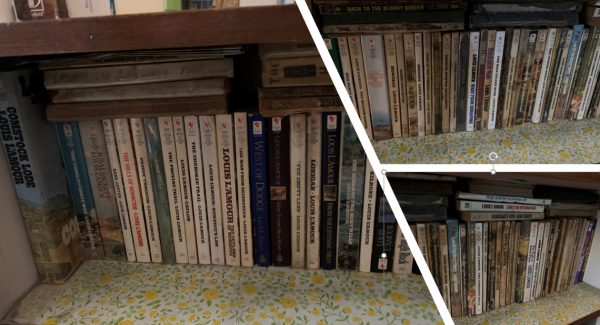 Western books and comics have remained a favorite time-pass for me over the years! And internet and youtube have totally redefined the exposure levels here. Have gone thru so many serials and collated tons of the digital ebooks and e-comics!
But then, the net did change so many things!
I will cover the rare JSF collection story in my next post!
My Previous Posts on this reader's journey:
6. Kabaadi Bazaar- the Sunday Brunch
5. The treasure trove at my door steps!
3. The Search Engine with a heart
2. Discovering Paradise..the Mumbai book journey
My next Post :. The Quest for the long-lost JSFs
Subscribe below to get alerts on my future posts – and connect to me on my social media links for my posts on life engineering inspirations.