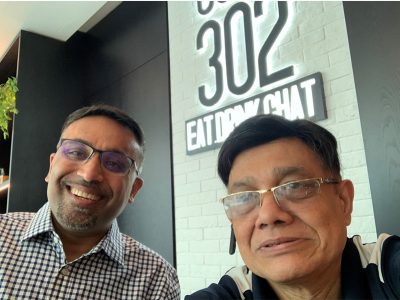 Aloysius & Me – a warm cup of coffee after nearly 15 years!
Refreshing meeting old industry colleagues in my Dubai trip last month. Here is a photograph with Aloysius ex-Ingram – now in Redington Middle East…
I was pleasantly surprised to learn that P Viswanath ex-HP had joined Redington Middle East as well last quarter. With Rajiv Srivastava ex-HP in Redington Chennai, seems like we have a HP reunion shaping in Redington…
Or a reunion at Burjmann Towers, Dubai. I discovered that Simran B was also in the same complex! Meeting after a few decades – the warmth of old friends and industry colleagues – made my day!
After all, what is life all about – if not warm, friends and positive relationships.
A memorable photograph at the iconic dome theatre  with Team Vedanta at the Gulf Expo last month is shared here.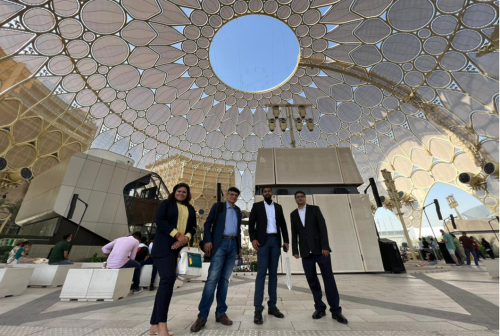 At Gulf-Expo 2020 (in 2022), Dubai with Swayam, Anton and Pranav- Vedanta…Lovely memories…and hope to see it evolve the Indian Semiconductor/Display ecosystem!