Serving God by Serving Humanity…
The role of husband, wife and parent is fundamental to the perpetuity of a society. Yet, it is difficult for impoverished couples to fulfil this in the absence of a competent parent.
In this blog post, I am recording the service done by my kin, Virender & Madhu Gupta, who have been visiting India and taking several initiatives to transform the lives of the lesser fortunate.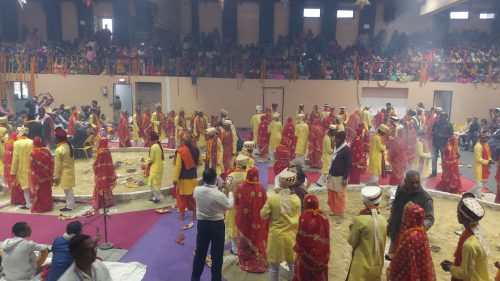 This visit their interventions were at Sitamarhi district where they took the expense of mass marriage for 30 couples – covering the event expense and 64 item gifts to the married couple. These gifts were put together to enable the couple to start the life together with some financial relief and included items like kitchenware, cycle etc.
In a world that is torn by a brutal war in Europe, I see this act as an act aimed at resettling lives, giving these couples a new start and a direction. All gifted items are owned by the couple thru the wife.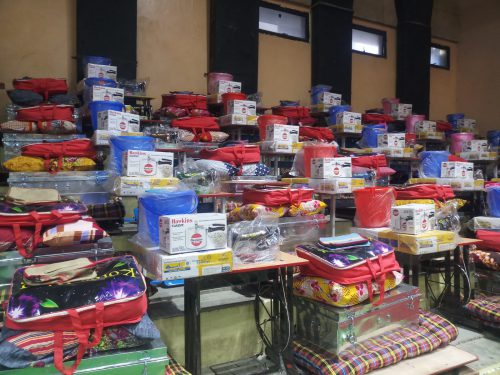 Who are these people who have chosen to be the 'parent' that builds a transformational intervention in the lives of these couples?
Virender Bhaisaab  is my brother-in-law. He is an engineer from IIT Kanpur who migrated to USA some 50 years back. I have seen him as a religious person with an excellent insight into the Hindu scriptures and with a deep empathy for the weaker sections of the Indian society. He has a unique respected position in his community in USA and is known as Yogi Anand Baba.
He and Madhu didi have been visiting India quite regularly. Madhu didi has been performing multiple roles as a housewife, a business person, a mother… and is an encyclopedia on Indian herbs and ayurvedic medicines.
In this visit, they are also donating 30 sets of sewing machines for rural women in Dhampur district.
Their passion for service is visible to us in their regular commitment to these projects. And their humble approach to it is an inspiration – that is transformational. And not just for the poor people they touch but lesser people like us who are induced by such actions to understand the meaning of selfless giving & selfless service.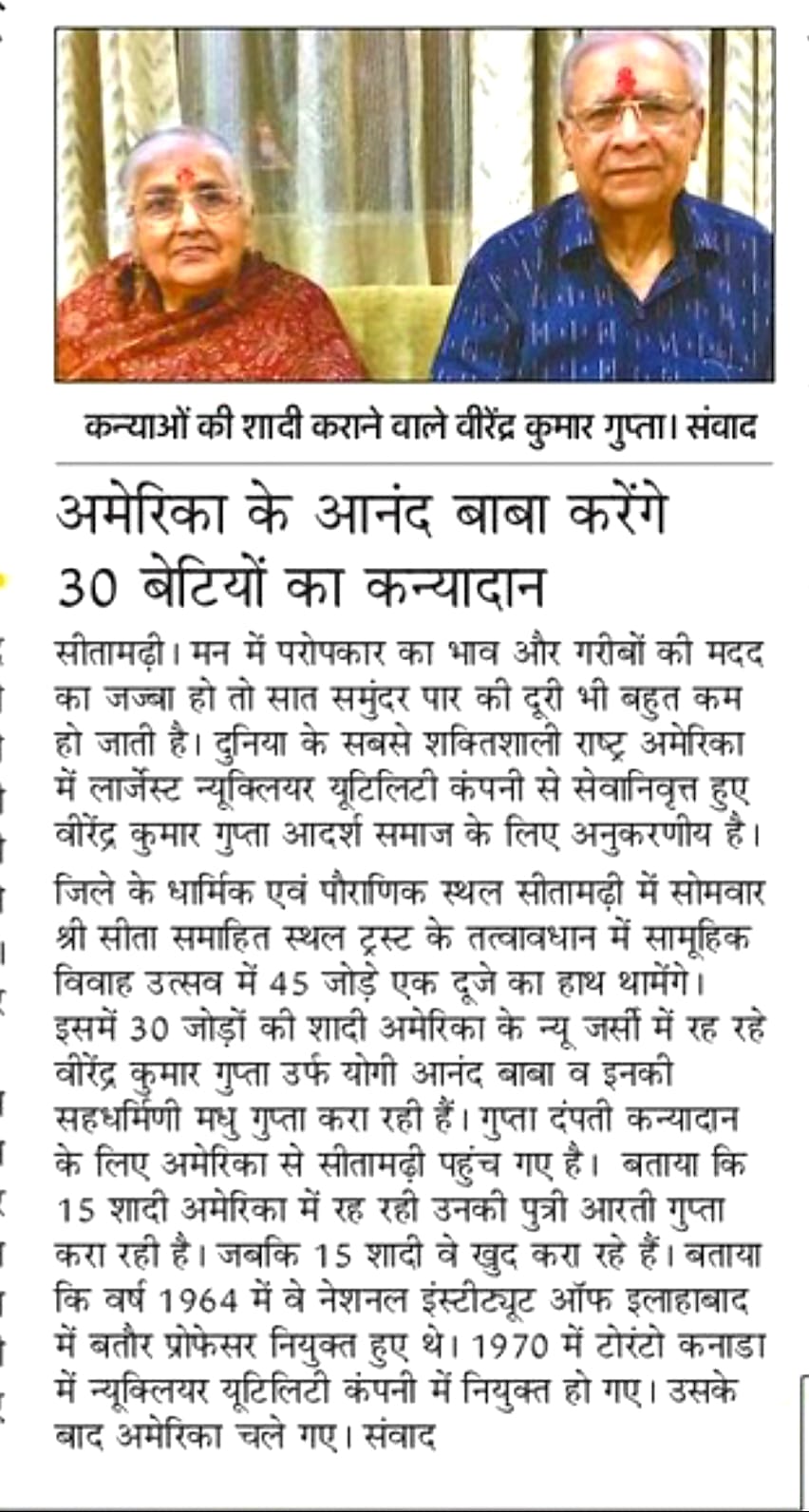 I can only say that India is changing – as its children in India and abroad come together to build a new India. We still have a way to go – but each step in the right direction matters. And the best way to change the world is to start by changing the world of someone constructively – adding a smile at a time…