"Piled High and Deep", www.PHDCOMICS.com, by Jorge Cham
Tip 1. The PhD Calendar (Version n, n-> infinity)…
It happened finally. I completed my PhD last month with a successful viva and several peer-reviewed papers in the subject of my specialization – the Solar PV consumer dynamics in India.
The journey was fun – with its moments of trials and tribulations. But the result and the resulting announcement on the social media netted me close to 10000 views. In the excitement, I have committed myself to writing a small blog series on the journey covering what worked -and what did not. It will definitely have a few tips & I will also share a few tricks that sped me up the path – and a few traps that many of us fall into.
As the above comic strip captures, procrastination was a key devil to watch out for. How does a project get delayed by a year -or even two?! Answer is – one day at a time!!
As a working professional with several official responsibilities, it was always the easy path to kick the thesis 'can' down the road. I guess I was saved by a simple message from my guide, Prof Asif Ali Syed, in his first session with me. It was a clear message – I was not to write my thesis in the 48th month of my PhD tenure. It had to be written and progressed every month and the results to be shared vs a planned calendar in the quarterly review.
In the first tip of this experience, I am sharing the calendar and guide meeting review template that I had made and used in the attachment.
By and large I met to the calendar in the first 1.5 years of the study – the intro chapter, the literature review, the research concept were reasonably on track. However, once I got nominated as the Chair for India Electronics and Semiconductor Association, it brought an overhead which coupled with my daughter's marriage quickly set me back.  Fact is, that thru '17 I prioritized official and IESA work over the PhD commit which slowed down.
The original calendar had shared that I could complete my PhD in approx 2.5 years – but it just had to be revised.The revised calendar (also shared in the attached download) anchored fresh dates – and this time I stuck to the grind.
While Prof Asif publicly acknowledges that I had shown commit to the calendar, I guess he was surprised when I informed him in end July 18 that I had completed the thesis ( there were several iterations to the document even after that but the fact is that the key work was completed as per the revised schedule version 2).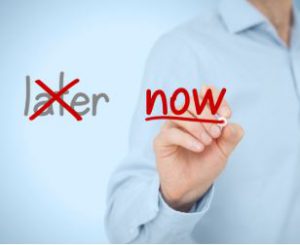 Fact is, nearly 8-10,000 applicants file in their nomination for the PhD course at AIMA and they select 75 nos per year in two batches – from these 150 nos, about 40-50 are selected for the PhD program basis their research synopsis post the first year preparatory course. And of this, about a dozen of us become a PhD.
I have come across a number of my batchmates in PhD who dropped off along the way. In all frankness, they were all brilliant people who had made to the 2% successful selected candidate base of PhD applicants. They were just not committed enough to see their PhD thru.
Key message – there is no 'shortcut' for an earned PhD – and it is best to start now on the journey of discovery then to meander and lose direction. Success is not a moment of brilliance but a steady, committed weekend of work, week-after-week across the PhD years!
Download my PhD guide log here-you get (log samples, template & target calendar)!
My Phd Calendar was pinned on my room softboard facing me thru my PhD – and avoiding procrastination was one of the key learnings of my PhD!
And here are some more of my favorite procrastination quotes to move you…
Hope you find this useful -watch out for more PhD tips, tricks and trap inputs from the journey of this cross-eyed PhD!