!3/14th Nov 21!  There is NO SUBSTITUTE for a good HANDS-ON training!
We had an action packed 2 days of Solar Skill Trainings for eminent faculty from the leading Institutions selected for the  Solar COEs by ESSCI. The venue was Manav Rachna International Institute of Research Studies. The host team at Department of Electrical Engineering had done an excellent job of coordinating the program.  Yogendra Singh ex-NISE, VK Gupta ji and Vineet Soni of Solar Promotion Society of India added depth to the hands-on program.
I am sharing the training slides here.
Do note that the Solar PV Design Basics ( the manual calculations) are shared in a separate earlier post as it was a repeat of last year's webinar. Please refer to the post here.
And while more videos and program recording will follow – sharing the video training record from 12th webinar for your reference here.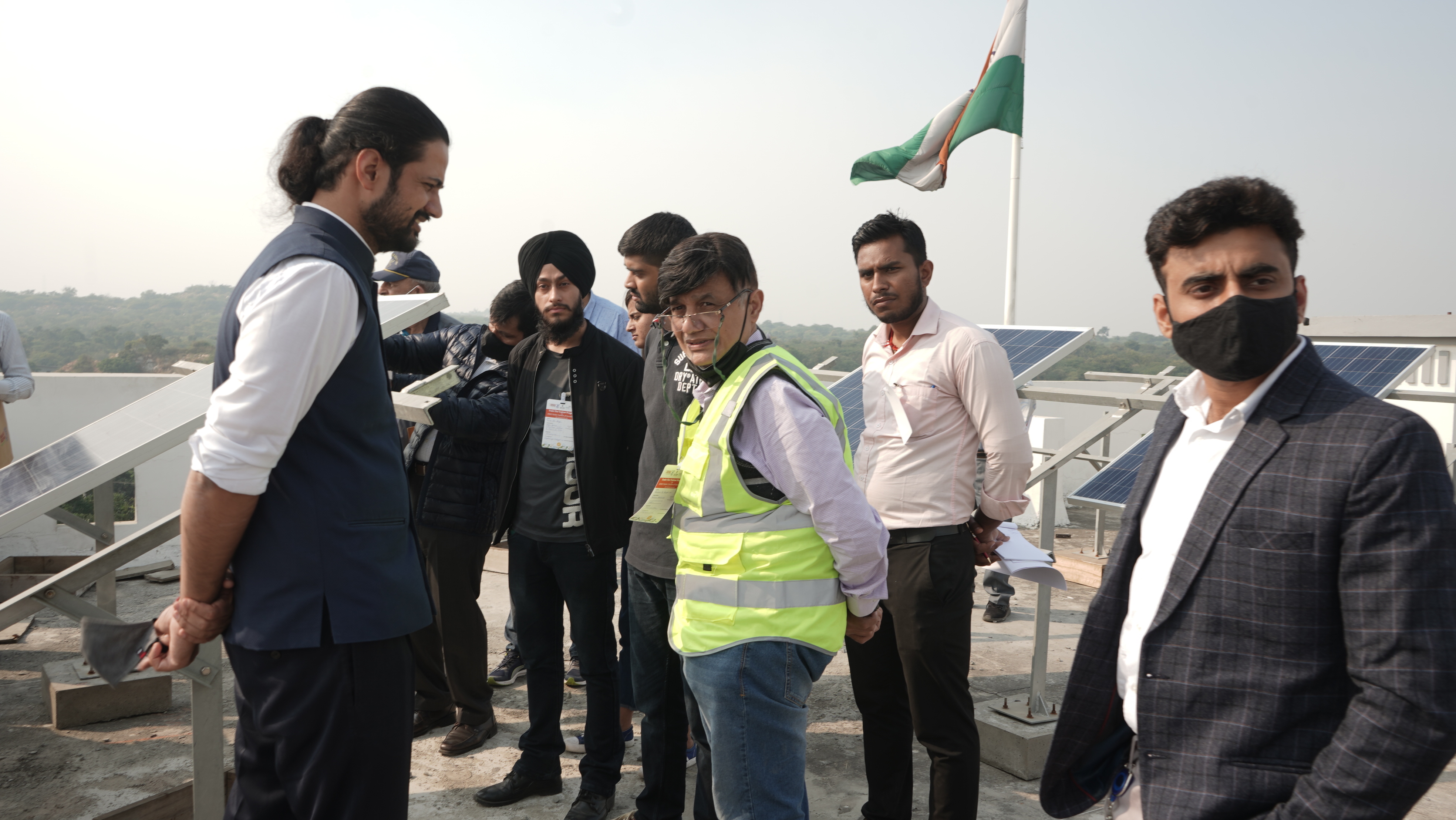 Appreciate the support of the team ESSCI – Aman and Varun – who managed the logistics and admin processes. Aman was present on both days. Umesh ji, Dr Passi, Dr Prerna and Rakesh ji – and other team mates from Manav Rachna made the training a resounding success with their prep work, in-situ support and post event management.
The training was gender neutral and received an enthusiastic support from the participants. Lots of learning – for the students and for us to help in future events. A small step to a big leap for a net zero (emission) world!